Home Page › High performance indoor & beach
HIGH PERFORMANCE INDOOR & BEACH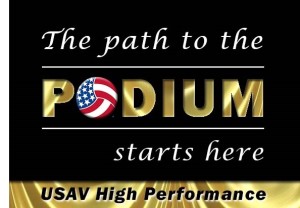 HIGH PERFORMANCE TRYOUTS & EVENTS

High Performance Indoor Region Tryouts
Dates & Location: TBD
High Performance National Beach Tryouts
Dates: TBD
Time: TBD
Location: TBD
Information: For more information can be found at USAV Beach High Performance Tryouts.
Coaches: If you are interested in participating with the USAV Beach High Performance, register HERE.
Registration: TBA
USA Volleyball National Beach Tour Stop
Event: Utah Beach Classic
Location: TBD
Date: June 17, 2017
Time: 8am – Check-In, 9am – Games Begin
Schedule: Boys 12U, 14U, 16U, 18U & Girls 12U, 14U, 16U and 18U
Cost: Early Bird $60/team (2 person team)
Walk-up registrations on the day of the event will be accepted on a space-available basis (checks only please).
Registration: TBA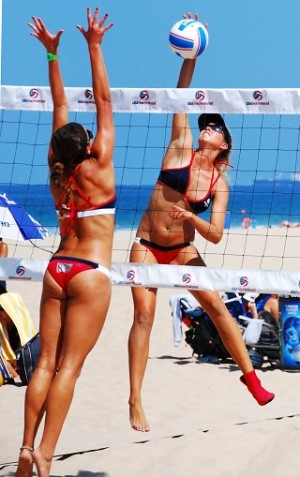 HIGH PERFORMANCE CHAMPIONSHIPS
Indoor Championships
2017 HP Indoor Championships
Boys and Girls
July 18-22
Ft. Lauderdale, FL
Beach Championships
2017 HP Beach Championships
Boys and Girls; U13, U15, U17, U19, U21, U23
What is High Performance?
The High Performance (HP) Program at USA Volleyball works to advance volleyball talent and build a broader and stronger pipeline of athletes and coaches for our U.S. Olympic Teams. The HP Program serves as the "athlete pipeline" for young volleyball players who aspire to reach the elite level of their sport and who dream to one day represent the USA on the National Men's or Women's Volleyball Team.
The HP Pipeline consists of three age groups, in each gender, that are based on the birth year of the athlete. Those age groups are referred to as Junior (oldest), Youth (middle) and Select (youngest). Each year, athletes attend tryouts held across the country and are evaluated by USA Volleyball HP Coaches. HP Coaches and staff then combine all tryout evaluations from each age group and rank players based on overall skill, positional skill, athleticism and potential. Based on this ranking system, athletes are then invited to attend one of our program levels. As athletes participate in our programs year-to-year, we keep track of their progression, hoping to help each athlete reach their potential and to help develop the next USA Volleyball Olympian.
Find out more:
High Performance Beach Program